---
Meet the Team
Simon Moss, a qualified accountant, established this practice in March 1996. Originally working from home, Simon's practice has grown to such an extent that he has now located to a prime high street location in the centre of Sleaford, employing several staff.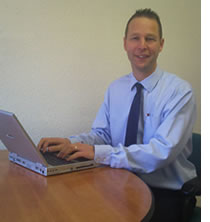 Simon has a reputation for providing a first class service to his clients. He provides a friendly and approachable service with many clients being given more than just accountancy services. Simon says "that it is our aim to help with the success of your business, and it is pleasing to see how many of my clients have developed their businesses since I have become their professional adviser. I know I can provide a higher level of service to my clients than the larger firms as I know each of my clients, and they can be assured of being dealt with by myself or a senior member of my staff".
Simon has nearly thirty year's accountancy experience with some of the largest independent accounting practices in the East Midlands where he has gained a wide range of experience. He specialises in dealing with the owner managed business and providing proactive advice on improving their businesses, including minimising their tax liabilities.
Outside of the office Simon is a keen sportsman playing tennis and golf when time allows. He also follows cricket and football which he played (badly) in his youth. He does four other major commitments in that he and his wife Mandy have four children!
Feel free to contact Simon for a free initial consultation.
Here are the rest of the team from left to right Mike, Tracey, Sue and Sarah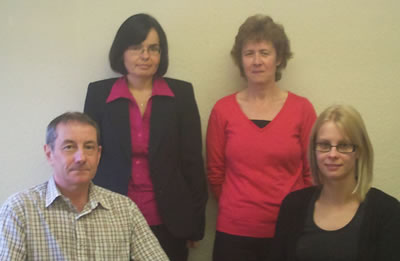 Call us now on 01529 302111